Charge top dollar for your services that clients don't bat an eyelid at.
It's time to free yourself from chronically breaking your back getting to 5k each month and commanding 10k+ a pop with ease.
Get access to the brain that helped women around the world selling their services for 10k+ a pop.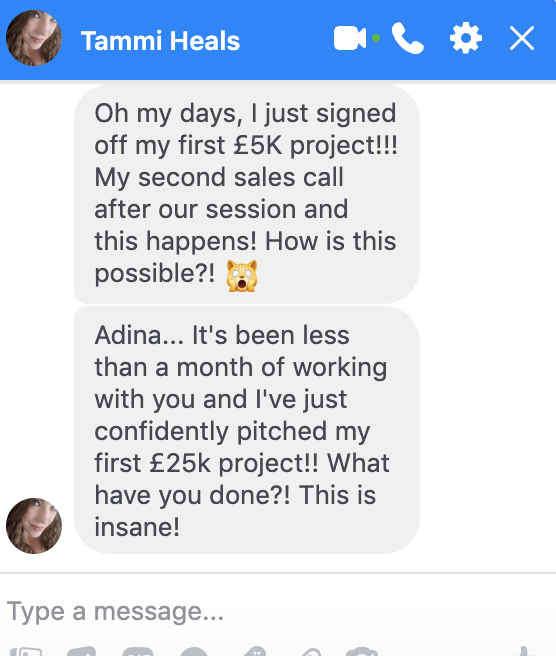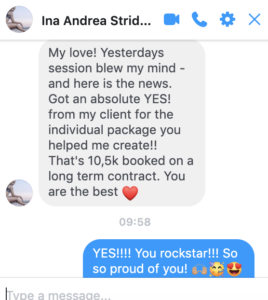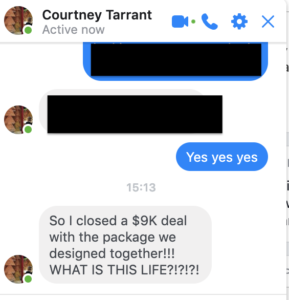 Want to get your hands on the Sales Call training that helps my clients master High-End Sales calls & close 2.5k+ ON the call?
Get the online course for the strategy that helps women around the world get paid well with ZERO ick!
TAKE ME TO THE COURSE
Need a quickie?
While my core offers can vary depending on what we're a match for, this quickie session is great if you're looking to get me to yourself for one hour!
Need help with that sales call?
Unsure why something isn't working?
Imposter Syndrome Galore?
Click the link below to book a one-off Quickie with me.
Get it for 497 USD!
Gimme!!!!
Join the Couragous Elite Membership!
Where you'll get exclusive access to me, monthly trainings & more!
Get me in there!
Bursting Bank accounts and tons of clients are your birthrights.