When making money is so easy you wonder what all the fuss was about?!
Start scaling your business and income to do the work FOR you by selling in a way that not only FEELS good but allows you to create the kind of freedom you desire!
Get access to the brain that helped women around the world selling their services for 10k+ a pop.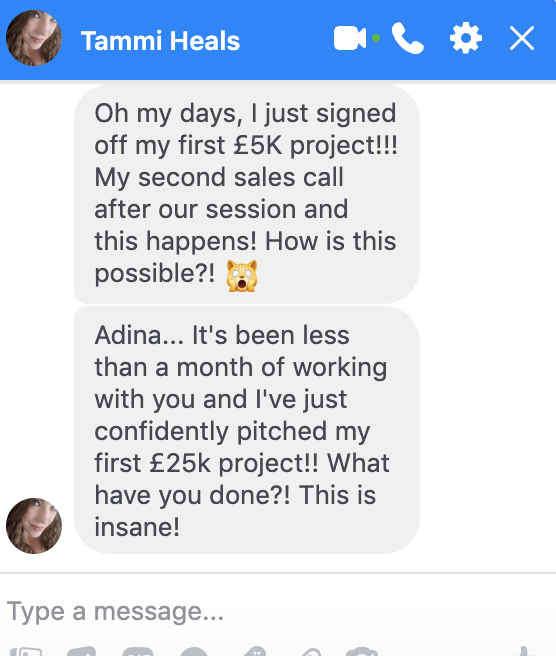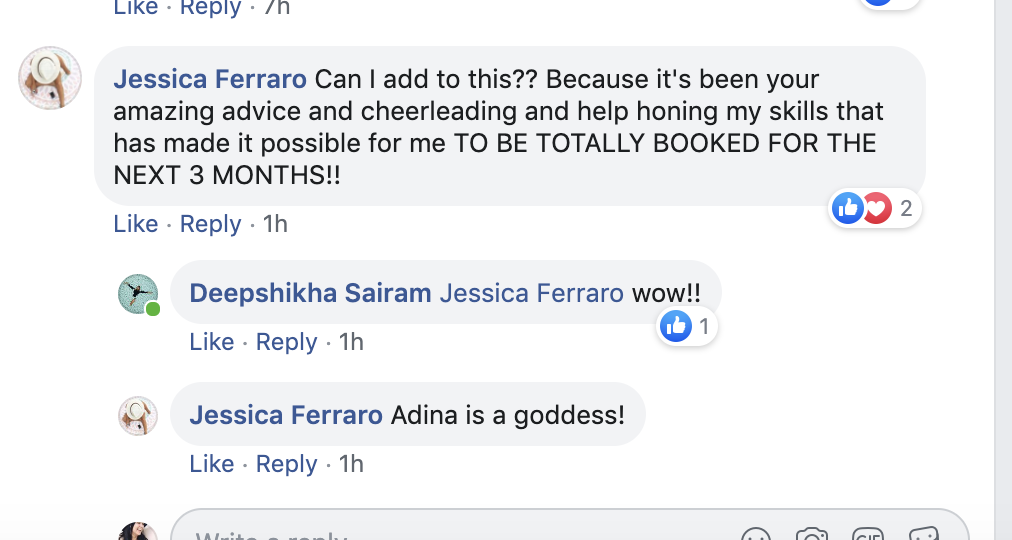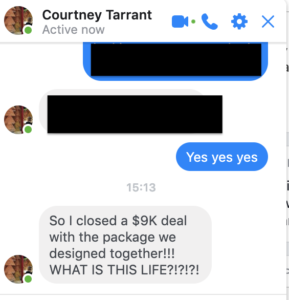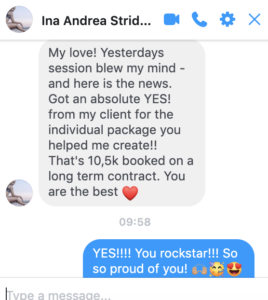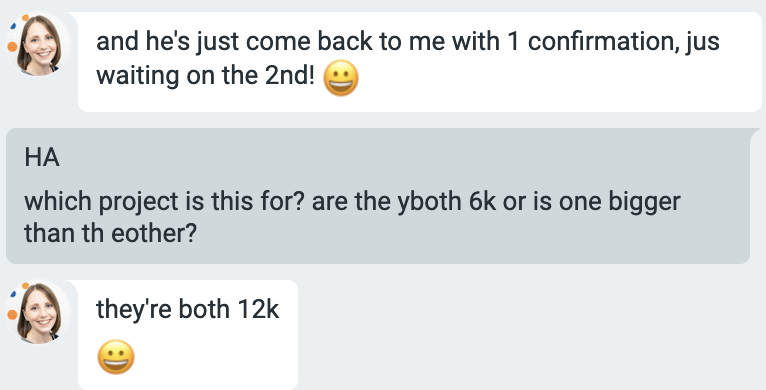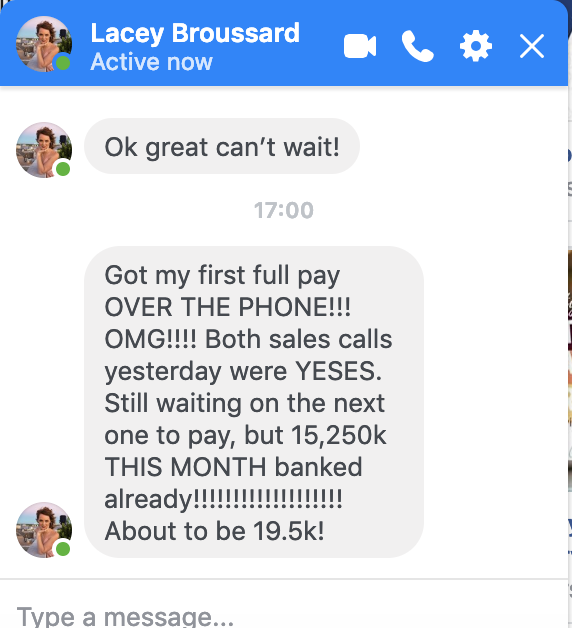 Want to get access to the Training that nets my clients THANK YOU's from their prospects for spending five figures with them and attract opportunities with ease?
Get the online course that shows you the exact steps you can take to make sales effortless + feel like you're talking to a friend!
TAKE ME TO THE COURSE
Unf*ckwithable Mindset
The Unf*ckwithable Mindset course is one of the core principles that I teach to all my clients.
This applies to ANY stage of your business and one of the main reasons that has allowed my clients to experience wild success whether it's calling in clients, more money, scaling their business, manifesting or even creating and refining new offers.
It all starts with what's in your head.
This self-paced course is designed to teach you easily applicable daily action steps to start shifting your energy and mindset towards more abundance, ease + flow.
If you're ready to master your flow, take control of your thoughts and therefore your life, get the course now.
I want in!
Human Design for Business Reading
Human Design is one of my favorite tools when it comes to helping you uncover YOUR unique way of doing business!
Ever wondered:
Why Cold Messaging works for others but not you?
How you can create more aligned opportunities that just flow TO you?
How YOU are designed to attract money and wealth?
How you create the biggest impact with your marketing, sales + message?
Human Design is what I use for all my clients because we all have a unique design based on the time we were born. Your very own blueprint. And your business is affected by this. Because what works for one person may not work for you but you can use your unique design to tailor flow and ease into your business (and life).
Book now
Need a quickie?
While my core offers can vary depending on what we're a match for, this quickie session is great if you're looking to get me to yourself for one hour!
Need help with that sales call?
Unsure why something isn't working?
Imposter Syndrome Galore?
Unsure what you're stuck on just that you are and you need me to help you uncover what that is and where to look next?
In this one-off session, you can discuss whatever needs attention and walk away with more clarity, knowing exactly what steps to take next to level up.
Click the link below to book a one-off Quickie with me.
Get it for 497 USD!
Book your spot now!
Join the Courageous Elite Membership!
Where you'll get exclusive access to me, monthly trainings & more!
Get me in there!
Bursting Bank accounts and tons of clients are your birthrights.